The Typhoon Scorpion Nationals in association with Craftinsure and FFX Runners and Riders 2021
Kirsty
August 04, 2021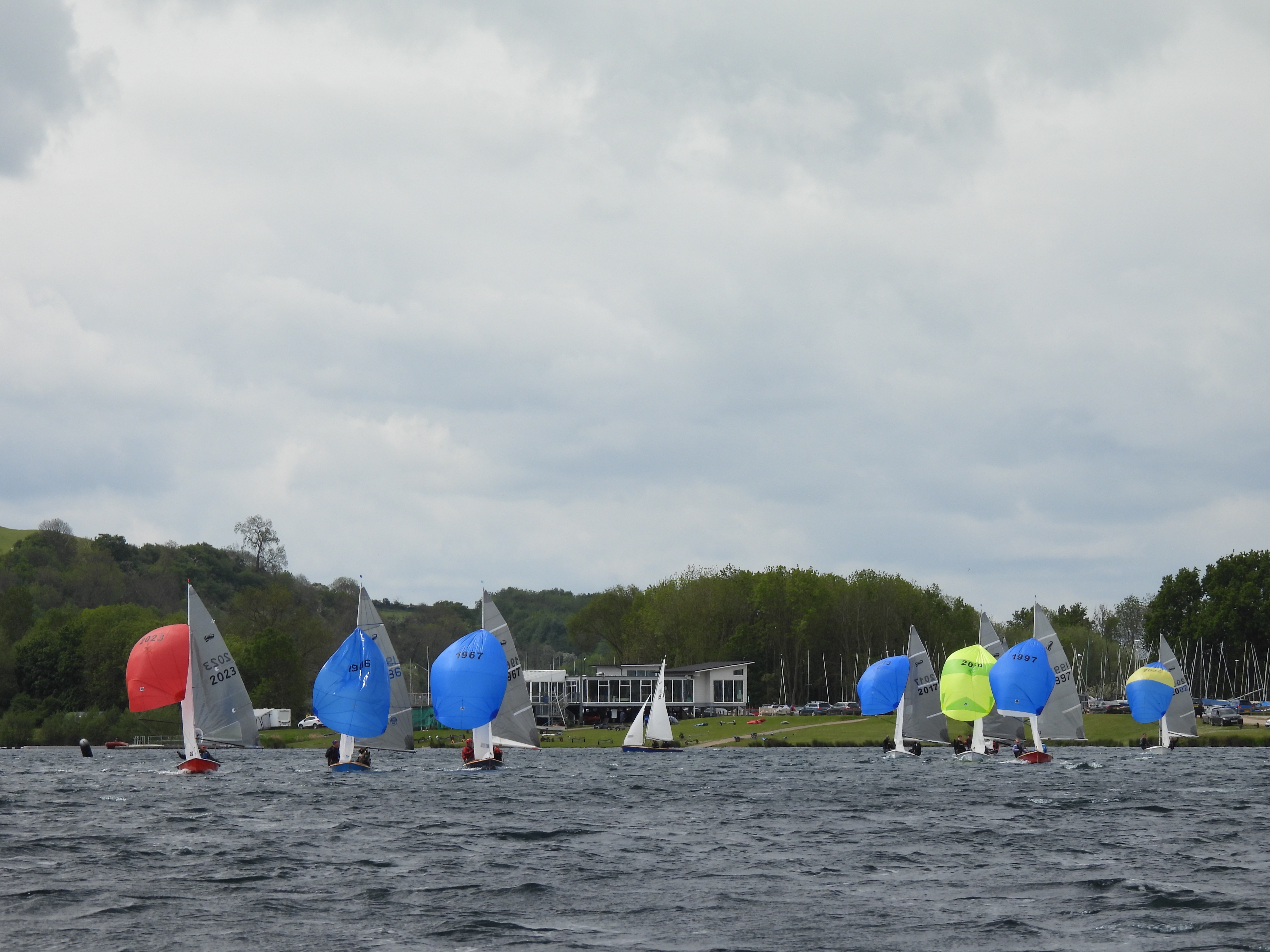 Welcome to the annual warm up story for the 2021 Typhoon Scorpion Nationals in association with Craftinsure and FFX. There are 10 Championship races + the crews race and a practice race all planned for on the water. For those non sailors and those with energy after sailing, the fun runs every night culminating in the Pirates Fancy Dress Party with not only local Cornish band 'Black Friday' playing live but also lots of complimentary tots of rum to spice up the Pirate theme.  Also eagerly anticipated is the famous Sheppey Races (a bit like the Olympic games but from the Isle of Sheppey, right?)
The Scorpion Nationals has some great, super supportive sponsors helping us this year: Typhoon are the headline sponsors with Craftinsure and FFX as the other main sponsors. There are also sponsors for each race day: Allen, Maguire Boats, Moatt Sails, Paintcraft, Beat Racing and Technical Printing Supplies.
Competitors will not only get some great goody bags, but also free beer and grub as they come off the water (other options available too), great prizes and a few tots of rum on the Pirate Fancy Dress night.  A huge thank you to all our super kind sponsors.
As ever it will be an amazing event with Penzance rolling out the red carpet for the fleet. With prizes and fleets within fleets the competition goes on all the way through.
The non sailor SWHAGs (Scorpion wives, husbands and groupies) will commence their week with the bring and share lunch on Sunday – they'll be hoping the sailing goes on a while (practice race + two real ones) so they can enjoy themselves without the wetsuit brigade in the way.
Starting at the top, we'll take a look at the pros and drinkers amongst this years Scorp national contenders. Apologies for those missed out but I know you'll all be there come the Thursday night  – – we're hoping to have got all the sailing out of the way by then so one or two of the normally reserved folks can let their hair down properly. Be aware all comments are very 'in cheek' so, if they're wrong buy me a beer and I'll correct on the next edition…
Tom Gillard and Rachel Gray (ne Rhodes) 12 to 5 on – bookies are dreading another win.
This year has seen the resurgence of Gilly in any boat he's sailed, 505 championships as well as Salcombe Merlin Rocket week, he's dominated proceedings in 2021. Current Champion since 2019 at Llandudno, will Rachel still be celebrating her nuptials to the detriment of results? Still looking for a crews race win though, we still don't know if Gilly can crew?
Andy McKee and Steve Graham   2:1 Good each way
After a black eye in Llandudno cut short their challenge for the title, Andy will be hoping that Stevie G can keep his elbows to himself this time out. Not big in the bar but supporting with his knowledge to help out the fleet may see Stevie G as the most popular 'Pro' out there.
Tom Jeffcoate and Tim Hartley 3:1 generous odds for a three times champ
Tim seems to spend more time playing with cars than boats these days, however his Triathlon heritage means he's the only crew in the fleet who enjoys hiking – Tom warmed up nicely with winning times at Weymouth though that was with Rachel as crew – did he learn from her or did she learn from him about what to do this week…
Alan Krailing and Simon Forbes Bets not taken till first race
Winners in 2018 the dream team are back together for the big event. Last time out they made it look oh so easy but 3 years is a long time out – can the magic be re-vitalised?
Pete Gray and Richard Pepperdine 3:1 Good every way!
Regular 2nd place finishers can the boys get the breaks this year. With both now married and after last year's Covid  break, the boys are keen to get the job done. Steady consumption every night though vomit splashes on opponents covers are not unknown.
Sam Watson and Andy 'Shandy' Thompson  5:1 – depending on Pasty consumption
Potential to upset all the form books, Shandy loves to hike almost as much as drink so if Sam can point the stick the right way definitely a chance in the heavy stuff.
Tom Lonsdale and Emily Cole-Evans 10:1 – Good for a chance punt
Unknown in Scorpion circles though Tom has some impressive previous in So slows, Albacores, Fireballs, Merlins etc – is this another Pot hunter looking for an easy win? Drinking pedigree should be top notch after years in the 'drinkers' classes.
Ryan and Hannah Buchanan 20:1 – Do children help or hinder?
With a nationals race win back before the family arrived Ryan's steady nerves and Hannah's will to win ensure top ten results all week, however will they be back to winning ways ?
Ian Cadwallader and Ellie Devereux 25:1 1mm kite halyard was rumoured
'Caddy' was a champion crew in the Scorps but that was many decades ago, Flying 15s helming isn't quite the same – has he remembered how to balance without a keel …?
Steve Walker and Jerry Hannabus 30:1 Not in the knackers yard yet
With Jerry retired from gainful employment expect Tallulah to have even more adjustable string than last time, luckily Steve has Jerry to tell him which string does what. Steady speed from the veteran top runners expect to see the over 100 trophy in its usual location.
Nigel Wakefield and Jeremy 'Pasty' Vigus 25:1
Sailing a boat that last won the championship back in the 1980s should be a guarantee for a top result but rumours that Nigel (Mr Firefly) is campaigning 4 classes of boats this season may have detracted from his Scorpion focus. Bakers of Penzance are looking forward to a man with Mr Vigus' nickname
John Mursell and Dougal Henshall All bets are off – demand a recount
John (Mr 9 times Champ) has gone for an alternate approach to this years event, bringing his own 'Boz' to balance the boat for him. A 1970's hull under them could see the wreckers of Cornwall getting some driftwood at the end of the week.
Female Helm :-
Previous winning helms Sandra Smith, Catherine Maguire and Elly Pegg have been joined by British Sailing Team member Georgina Povall looking to win the pot from Janet Ritchie. Crew selection has been varied but Catherine has gone for a light wind dream – Elly is selecting on the first day depending on weather, George has gone super lightweight but Janet is stuck with husband Alan (who claims to be lighter) !
Silver Fleet / Bronze Fleet
No-one really knows why some of the silver fleet are in there as clearly they are gold standard (as all Scorpion sailors are) however we can be sure that battles will be raging throughout the fleet all week.
We're looking forward to seeing everyone for what will be an awesome weeks sailing, socialising and general good fun in a covid safe way.
by Alan Ritchie