News
Typhoon International increases sustainability in its production
Kirsty
March 29, 2021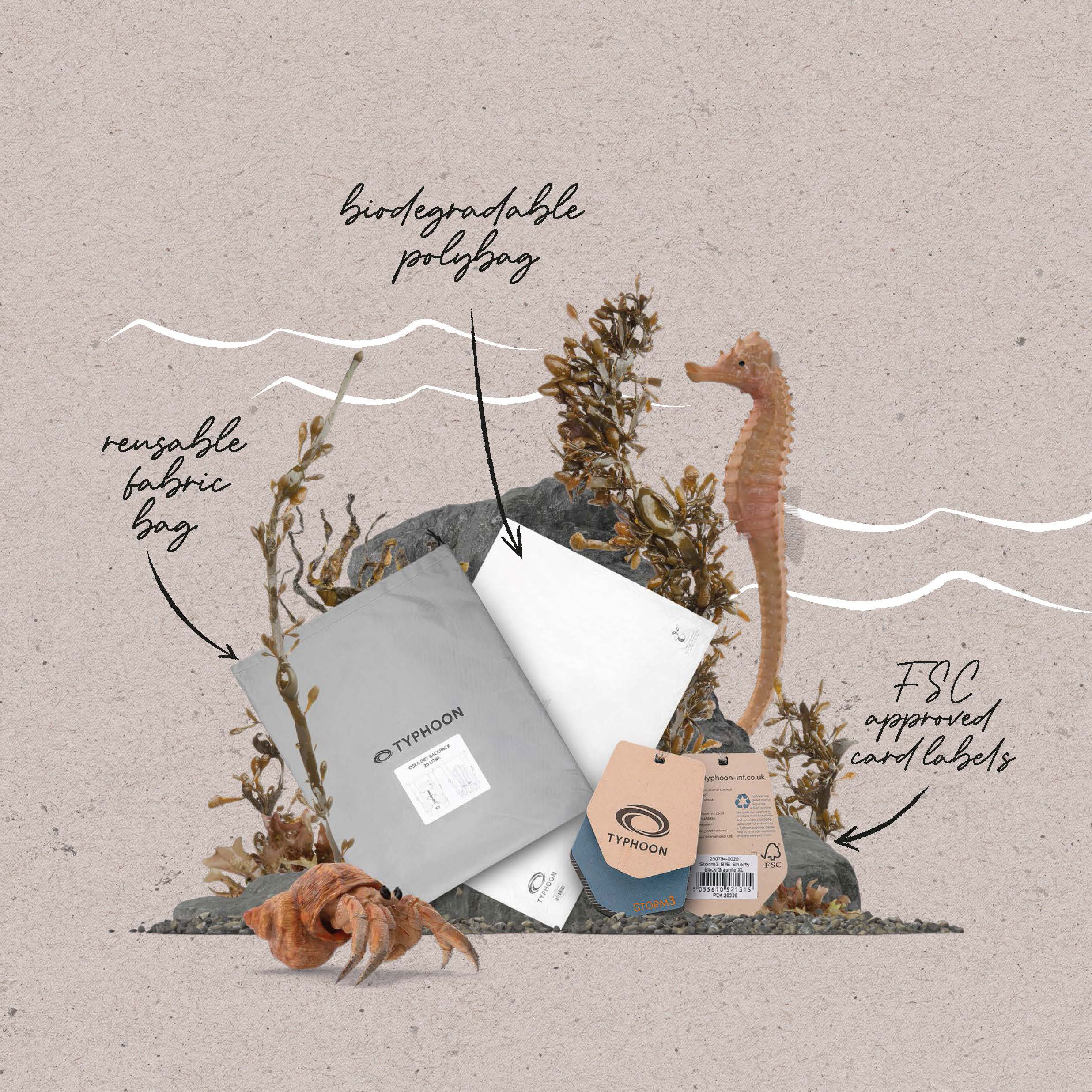 Typhoon International has implemented significant changes in its production processes to minimise the impact on the environment from its products. The company is now using recycled fabrics and components across its new 2021 range of clothing, wetsuits and drysuits.
Typhoon's new Tech polo shirts and t-shirts are just one example of a product range that is now being manufactured from recycled materials.  In addition the neoprene that is extensively used in the company's wetsuits, boots, gloves and hoods is eco-friendly.  That's because it is 'Reach' compliant, ensuring that the elements used in production, such as chemicals, are safe for the environment. Reach compliance is also being applied to a host of other products across the Typhoon range.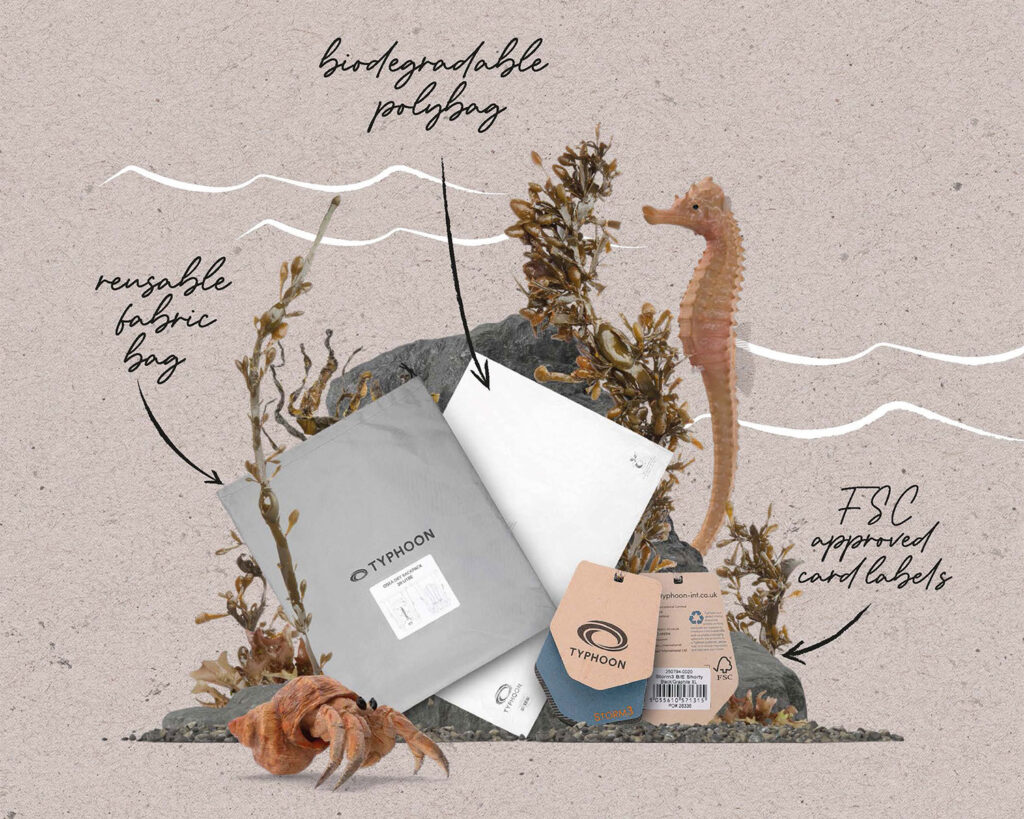 Even Typhoon's packaging has gone green.  Tags and bags are now non-plastic while products as diverse as Typhoon's new Mersea Dry Roll Top bag and the company's mask and snorkel sets are sold at the stockists in re-useable cloth draw string bags.
It is important that we can provide technical and highly functional products for people who are active both on and off the water," comments Pauline Nolan, UK Leisure Sales Manager for Typhoon International.  "At the same time we are working diligently to minimise Typhoon's impact on the eco-system." 
The company, which made its first wetsuit over 70 years ago, has gone on to become a leader in the manufacture of protective and technical marine clothing and accessories.  Through the decades Typhoon has constantly embraced new technology and production processes. Sustainability has become a top priority for Typhoon.  
Explore our website to see the full range of products and to find details of your nearest stockist.