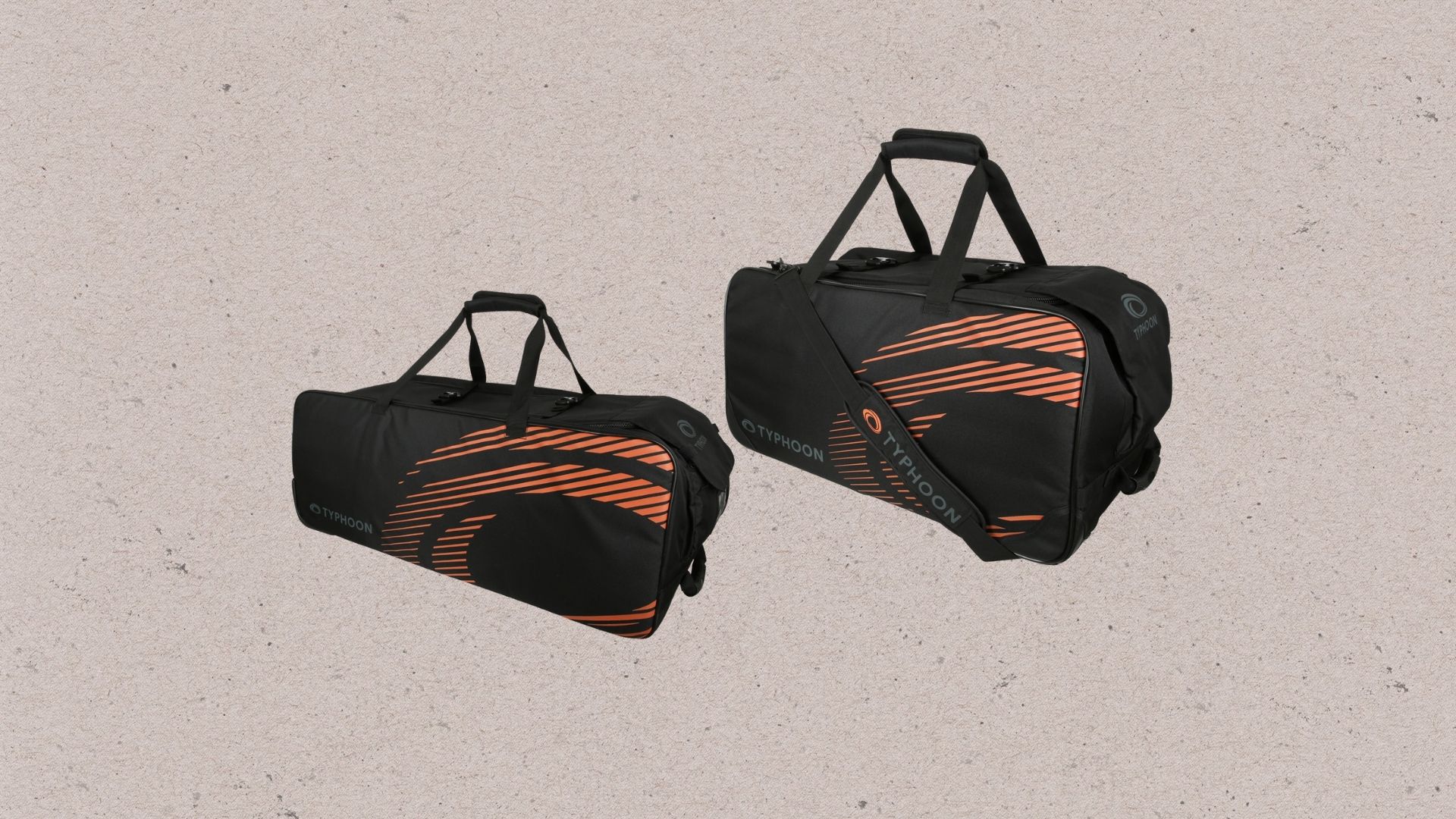 Typhoon International is getting ready for the 2021/22 season with the introduction of two great looking new bags for your sailing kit.
The 85 litre Hartland Kit Bag allows you to access all your equipment quickly and easily with its extra large main opening.  It's ideal for transporting wet and dry kit in one bag at the same time and large enough for all your essential sailing kit – the wetsuit, drysuit, towel, hike boots and a change of clothes too.
The Hartland's bigger brother is the even more spacious Studland Wheeled Bag, with 115 litres of capacity.  The Studland is easy to transport with the addition of a pair of robust off-road wheels, so it's perfect for the airplane hold en route to those international regattas and extended beachfront holidays. The Studland Wheeled bag is large enough for even the most indecisive packer and, like the Hartland, features internal wet and dry pockets, and the large easy-access opening.
Both the Hartland and the Studland bags are tough and fully lined with water resistant tarpee, an easy access external pocket, one internal wet kit pocket and two internal dry pockets,
Both bags come in Typhoon's classic black with the cool unmistakable orange Typhoon graphic to set them apart from the rest.