Dimitri started sea kayaking in 2007 and has never stopped since then. When he's not at work or sleeping, he's on the water doing mostly day-trips, shorter trips, surf sessions, training rescue and paddle techniques and coaching others.
He founded the NORTHSEAKAYAK team to unite Belgian like-minded paddlers; it is a non-official group where everybody is welcome to join, regardless of age, level, experience or gender. They try hard to paddle safely and responsibly and share all their knowledge with those who paddle with them.  Key words in his team; "Take care of your team, and they will take care of you"!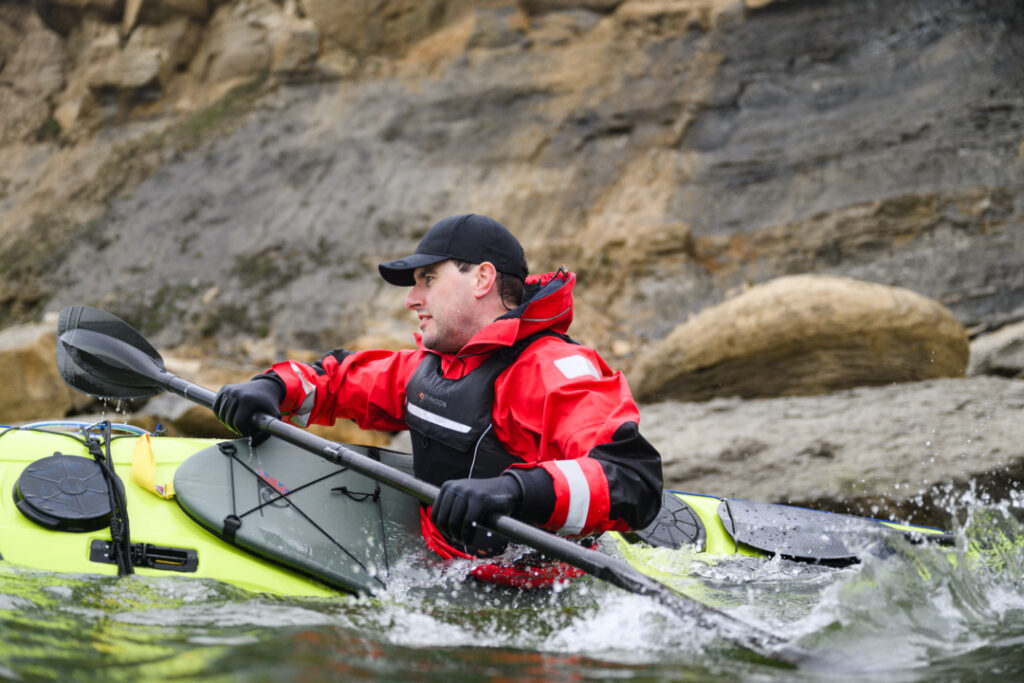 Dimitri learned sea kayaking on his own by trial and error and through watching videos, since there was not much support in Belgium. With his videos he tries to promote sea kayaking in Belgium, and with success!  He write articles on a regular base for the Belgian Canoe & Kayak Federation, and others. Unfortunately there are no rocks and tidal races, in Belgium, but he still manages to keep things interesting! Most important within Dimitri's team; it's all about the smiles, the fun and the companionship!
Dimitri owns the coveted title of being the first person to complete a solo, unsupported crossing of the North Sea.  This crossing took place in 2015, and he did it again (also solo and unsupported) in 2018.  He is still the only person who did this particular solo crossing.  He also completed a number of challenging offshore trips on the North Sea.
Besides achieving personal goals, he invented the Training Day concept.  That is a one day gathering (once a year) where he and his team are sharing all there knowledge with other paddlers, both theoretical and practical.  He joined forces with Spirit of Korkyra (Croatia) where he changed, and upgraded the concept to a real Sea Kayak Training Camp with the same goals but spread over a whole week.